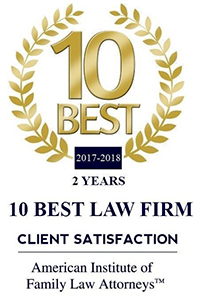 "All happy families are alike; each unhappy family is unhappy in its own way." Leo Tolstoy.
Aventura family law attorney Helena Y. Farber treats every case with a unique approach, as no two cases are the same. The personalized approach of the Aventura divorce law firm of Farber Law, P.A. is reflected in their slogan "Thinking Beyond the Courtroom." Miami divorce lawyer Ms. Farber understands that the decisions made during your divorce or any other family law matter will effect you and your family long after you leave the courtroom and therefore, attorney Farber thoroughly educates her clients as to the their rights and responsibilities regarding their case and any possible outcomes, to enable the client to make the right decision.
Ninety-eight percent of divorce and family law cases settle in mediation. Attorney Helena Y. Farber prides herself in encouraging the less acrimonious and litigious approach to cases, which saves money and leaves the decision making to the parties and not the Judge. Ms. Farber can carefully guide you during mediation to arrive at a comprise that is acceptable to both parties and is in the best interest of the children involved. However, attorney Farber does not shy away from litigation and if it becomes necessary, will effectively and aggressively pursue her client's rights in the courtroom.